Kevin Kermeen,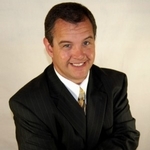 4024262600
WC REAL ESTATE fax
(402) 657-9656 cell phone

Kevin@wcForSale.com
710 S 19TH STREET
BLAIR Nebraska, 68008
Receive Email Alerts from Me
$109 Million Dollars SOLD since 2008 (Individual Sales/No team Involved)
2019, 2018, 2017, 2016, 2015, 2014, 2013, 2012, 2011, 2010, 2009, 2008 Multi-Million Dollar Club
Full time Real Estate Broker and Owner of WC Real Estate
Member of National Association of Realtors
Member of Nebraska and Iowa Realtors Association
Member of Omaha Area Board of Realtors
Member of Great Plains Multiple Listing Service (Omaha area MLS)
Member of Southwest Iowa Association of  Realtors MLS
Member of Realtor, Zillow, Trulia and 60 more 3rd party listing websites
Licensed Realtor in Nebraska since 2007
Licensed Real Estate Broker in Nebraska since 2013 and Iowa 2016
FAA Licensed Drone Pilot
Farmland Auctions - Private, Sealed Bid or Live Auctions. We get top results with our marketing!

Farmland Owners, cash rent arrangements not keeping up with land values? Try my farm land cash rent auctions… I will get you top dollar!  

Commercial Real Estate Broker - Specializes in Business Asset Sales, Multi-Family, Storage Units and Hotel/Motel Industries.
For Professional, Powerful, Proven Local Results... CALL ME at 402-657-9656 or EMAIL ME at Kevin@wcForSale.com
Kevin Kermeen 's Listings