Free Moving Truck
Buy or Sell a home with us,
use one of our moving trucks FREE*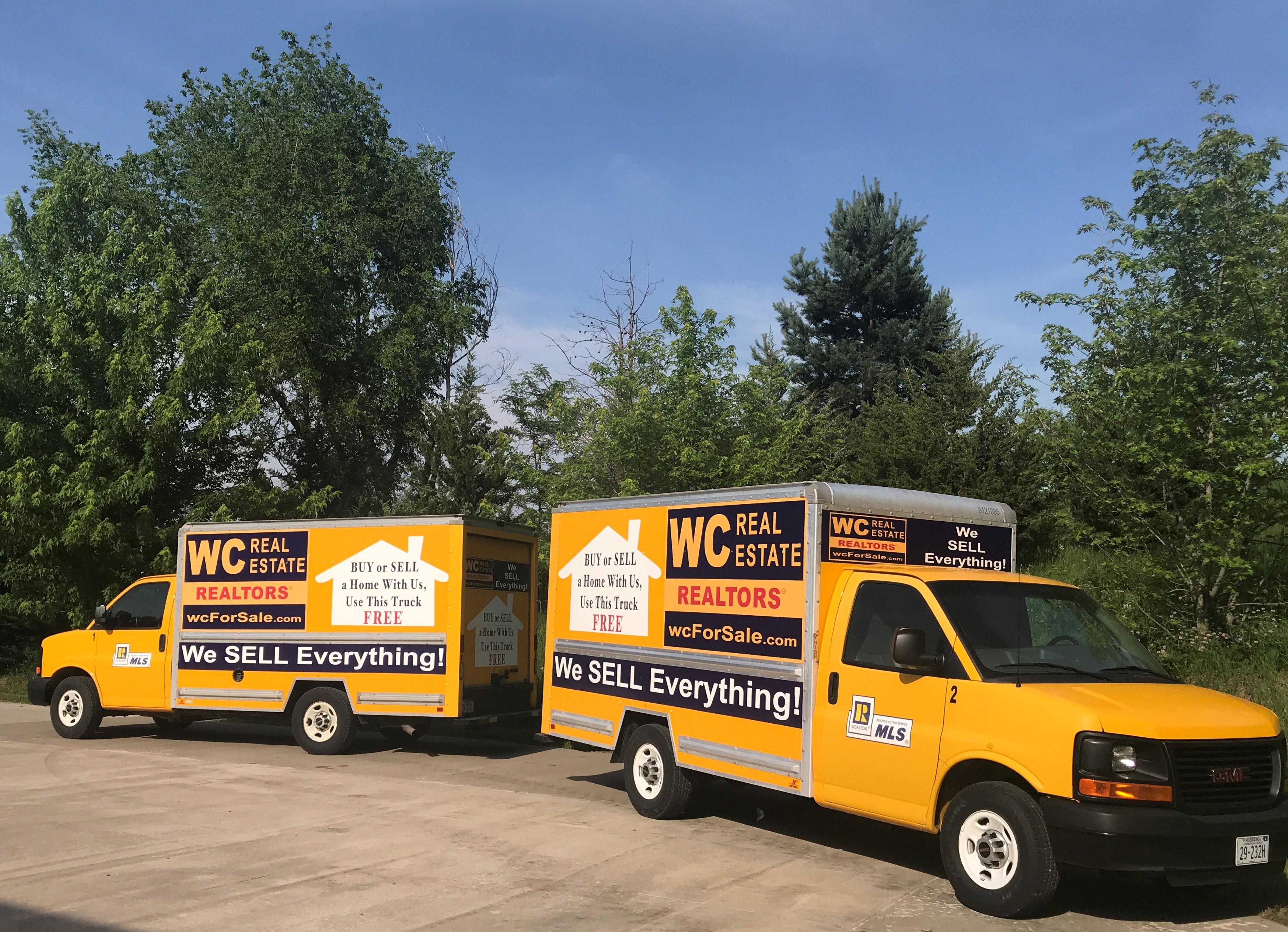 The WC Real Estate moving truck is the perfect solution for the do-it-yourself mover.
Features of the Truck
Automatic transmission and power steering make our trucks easy to drive – much like driving a van.
Air conditioning and heat for your comfort.
Large 12′ cargo area lets you move a whole home in one or two trips.
Roll-up rear door makes loading and unloading easy on your back!
Cargo tie-downs to secure your belongings while you drive.
*Who can use our truck, rules and is there any costs associated with using it?…
Our trucks can only be used by WC Real Estate buyers or sellers of real estate. Note: If you used a competitor to buy one of our listed properties or we represented the buyer on your home but you didn't list your home with us, sorry.
We do allow any Washington County non-profit or government agency including fire, rescue, police, sheriff departments to use the truck free of charge.
Gasoline – we'll have the gas tank full when you pick it up, all we ask is that you replace what you use before returning it.
Mileage – we allow use of the moving truck up to 100 mile radius of Washington County.
Loaner agreement must be signed.
We can only loan to licensed drivers over the age of 21 due to insurance requirements.
2 day maximum use and must be within 30 days of closing.
Ready to reserve our moving truck? Call your WC Real Estate agent you are working with or 402-426-2600, we will be happy to assist you in reserving the moving truck for your next move. Need a professional? Moving locally, contact Two Men and a Truck (402) 764-1002. Moving nationwide, contact I-Go Van & Storage in Omaha at: (402) 891-1222 and ask for Jeff Nogg – website: www.igovanandstorage.com