Our Realtors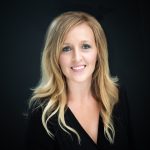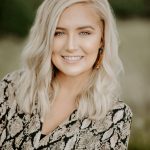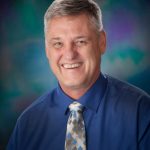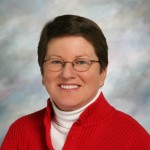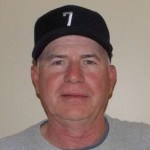 Aug 15, 2020
I really appreciate all that Mel Wakefield did to sell my parents home in Kennard, Ne. Mel went out of her way to help with any questions that we had. If you would like a great realtor, please call Mel!
Mar 18, 2020
WOW!
Tim, WOW, that's all I can say! Listed our property on Monday night, sold by Wednesday at noon! Great to work with you & WC Real Estate!


Nov 19, 2019
Thank you so much Mary Alice for helping us find our new home!
Thank you Mary Alice for helping us find our new home. Also, thank you for letting me call and ask a million questions and helping us figure stuff out with the plumbing.

It was a pleasure working with you. I will pass your name to anyone buying a house.
Nov 9, 2019
Best there is!
My best friend highly recommended Tim for when my sister and I needed to sell our mother's home after she passed away. Tim was empathetic to what we were experiencing and gave great direction as to how we should sell the house. He was fantastic to work with and I am so happy we chose him!
Oct 14, 2019
Awesome in Every Way!
Tim was the answer to our family's prayers. My mom made the hard decision to sell her acreage after the sudden passing of our dad. We were at a loss of where to start and what needed to be done. Tim assisted us with finding all the resources needed to get the house ready to sell. His compassion and patience with our mother could not have been better. He made our family at ease, and the problems we thought were big, actually weren't, with his help. I highly recommend Tim Kaup!
Oct 7, 2019
Korene was referred to us by a friend and are we are so glad we used her as our Realtor. She gave great contractor recommendations to having professional pictures and video taken to market the home. She got us top dollar in the least amount of time. We can't say enough good things about Korene.
Aug 15, 2019
Korene was extremely helpful in selling my mother's home. Very honest and knowledgeable and gave advice on what items needed to be fixed before selling. As we live out of town, she was willing to meet with contractors for us. Got full price and it sold in less than 2 days! Definitely would recommend her to others.
Aug 8, 2019
Ashley Kruse was AMAZING!
Ashley Kruse was amazing to work with! We had our house listed with two other realtors before Ashley and she is the one who made it happen. she did way more work than what was expected of her and was so easy to make work with even though we were out of state.
Jul 6, 2019
Korene was the best agent anyone could have had, everything worked out great, I would refer her to any one looking to buy or sell.
Apr 2, 2019
Professional & Compassionate
Over a year ago we talked to Tim about the sale of our Arlington acreage and the purchase of a home in the town of Arlington. In February, 2019 Tim notified us that a duplex was being listed and possible interest in our acreage. Tim handled the purchase of the duplex and sale of the acreage in three days. During this time my husband was hospitalized and in rehab for the month of February. Tim went above and beyond during this stressful time. We can't thank him enough for his service as an agent and friend.