Our Realtors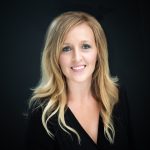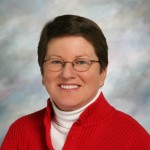 License : Nebraska and Iowa
Phone : (402) 533-3807

View Details
License : Nebraska and Iowa
Phone : (402) 657-9656

View Details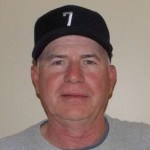 Jul 2, 2018
Love to recommend Tim Kaup
I would love to recommend Tim Kaup to anyone. I feel he did a great job!
Jun 25, 2018
recommend Tim Kaup as an outstanding agent and one that you can trust explicitly!
When I decided to put my house up for sale, I knew that WC Real estate was the company I would deal with. Then I chose Tim Kaup as my agent. It was a great choice. Tim was professional, very easy to work with and always available to take my calls. My house sold in less than 24 hours. That was amazing! Tim represented me well. I appreciate all of his work on my behalf. I have and will continue to recommend WC Real Estate and most certainly Tim Kaup as an outstanding agent and one that you can trust explicitly.
Jun 14, 2018
Great Agent!!
Korene was great to work with. She meant with me on a Saturday morning to submit an offer for a lot I was looking to purchase. Later she helped move the closing date up so I could close sooner. She's very knowable about the WC real estate market and i'll be using her in the future. Thanks Korene!!
Jun 11, 2018
If you want to sell your home with as little stress as possible then Tim is your man! He went out of his way to help me in any all of the details of selling. He was so pleasant and made me feel so comfortable. This was not easy for a widow being in the same location for over 36 years! He really made me relax and let him handle everything. Aren't enough good things I can say about this man!
Jun 9, 2018
Kevin is very knowledgeable and helpful when navigating the home selling process. He helped us prepare our property for sale and guided us throughout the sales process. Kevin was very prompt in answering our questions and concerns. He helped us meet our home selling goals. I would recommend Kevin for anyone selling or buying real estate. Thank you very much Kevin.
Jun 6, 2018
House ssle
Kevin was easy to work with and gave great advice. Our house sold in 3 days. Would highly recommend.
Jun 6, 2018
sorry,i needed some more stars
May 31, 2018
Niki sold our apartment in record time. I thought it would take a couple three months, but Niki made it happen in days. She was always available and calmed my nerves when I started to stress out. I would highly recommend her.
May 31, 2018
Ashley was fantastic to work with as a first time home buyer. She is a very knowledgeable resource of the housing market and a pleasant individual. She took extra time to explain things to me during the process and I couldn't have asked for someone better to represent me. I highly recommend her.
May 21, 2018
Great Job
Tim Kaup was very professional and did a great job! So glad I used him to sell my home.