Our Realtors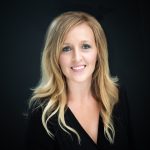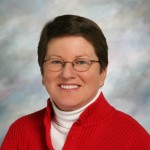 License : Nebraska and Iowa
Phone : (402) 533-3807

View Details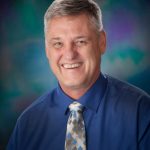 License : Nebraska and Iowa
Phone : (402) 657-9656

View Details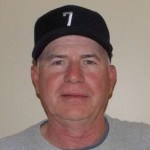 Dec 20, 2018
Thank you Mary Alice Johnson
Knowing the Johnson family, when I started to get serious about buying my first home Mary Alice Johnson was the first person I contacted and I couldn't be happier.  She helped me through the process and Mary's availability and promptness in a fast moving market made buying a home easy and enjoyable.Thank you,Levi Gorsett
Dec 8, 2018
We've now worked with Korene on the sale of two properties. Would highly recommend her services to anyone looking to sell.
Nov 17, 2018
Korene is absolutely terrific. She gave us pre-signing suggestions to help increase our chances for a quick sale and we followed them. We were a 3-owner house all living in different towns/state and she dealt with that complicated fact. Korene took and made phone calls any time of day and handled a lot of extra leg-work to help the deal close. Really great person to work with, patient and compassionate!
Oct 28, 2018
Thank You!
Thank you, Mary Alice. We were in a holding pattern when we met you. Family and associates had plenty of advice, none of it consistent. Your patience, knowledge and willingness to find the answers we needed carried us through. I would recommend anyone thinking of buying home or property call Mary Alice. Thanks again.
Oct 15, 2018
She's Amazing!
Korene helped us tremendously through a very stressful time. She responded to every text within minutes (even if I forgot it was 10 p.m. and that she may have a life too) Korene assisted with some difficult details of our specific situation as if it was never a problem and treated us with the utmost respect. Would refer her to anyone!
Oct 5, 2018
Very Helpful and Knowledgable
Kevin knows the area well and was able to make our purchase process very smooth. Highly recommend to anyone purchasing or selling.
Oct 4, 2018
Thank you so much
A few years ago I received a card in the mail from Kevin. I had his contact information and listings with all the sales that he had done that year. It was very informative. I save the card because I knew it I might need it someday. The type I like and then I did need it I talk to him on the phone he was very professional and he answered numerous questions about how to sell the land that I had in Nebraska. It was truly a leap of faith for me to deal with a person that I had never met and I had only talked to him on the phone as I live in Oklahoma and probably would not have the opportunity to meet him. But he made it easy for me and I do so appreciate him. I would do it again and I highly recommend him.I give him five stars.
Sep 22, 2018
Korene is very knowledgeable and easy to work with. She answered all my questions and always returned my calls. Thank you!
Sep 19, 2018
The Best!
By far the easiest home buying process I have ever been through. I have owned many homes but this was the first on my own. Couldn't have asked for a better agent. Thank You Charise!
Sep 5, 2018
AMAZING!
I can't say enough great things about Mary Alice. She truly had our best interests in mind during our dream home search and throughout the purchasing process. She was extremely helpful during all of the inspections that we requested and help set up the appointments. She made the buying process go smoothly and I couldn't thank her enough. If you are purchasing a home CONTACT MARY ALICE! You won't be disappointed!