Our Realtors
License : Nebraska and Iowa
Phone : (402) 657-9656

View Details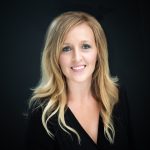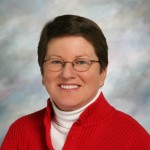 License : Nebraska and Iowa
Phone : (402) 533-3807

View Details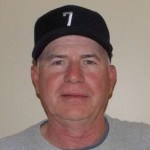 Sep 22, 2018
Korene is very knowledgeable and easy to work with. She answered all my questions and always returned my calls. Thank you!
Sep 19, 2018
The Best!
By far the easiest home buying process I have ever been through. I have owned many homes but this was the first on my own. Couldn't have asked for a better agent. Thank You Charise!
Sep 5, 2018
AMAZING!
I can't say enough great things about Mary Alice. She truly had our best interests in mind during our dream home search and throughout the purchasing process. She was extremely helpful during all of the inspections that we requested and help set up the appointments. She made the buying process go smoothly and I couldn't thank her enough. If you are purchasing a home CONTACT MARY ALICE! You won't be disappointed!
Sep 1, 2018
The BEST!
We really appreciate everything Mary Alice did to help us with our home purchase. She went out of her way to make everything easy for us and was there for all our questions and concerns. Thank you Mary Alice!The Kozimors
Aug 14, 2018
Excellent!!!
Both Kevin and Charise recently guided me through the home buying process for my first home purchase! They were both fantastic! Every single little silly question I had was answered promptly and appropriately! They never hesitated to pick up their phones to make sure I fully understood the process of purchasing my home! It all went well and I am now comfortable in my very own new home!
Aug 7, 2018
Russ originally sold us this house. Enjoyed working with him when we purchased the house and enjoyed working with him when we sold it.
Aug 7, 2018
We have used Amy 3 times to buy and sell and we highly recommend her.
Jul 2, 2018
Love to recommend Tim Kaup
I would love to recommend Tim Kaup to anyone. I feel he did a great job!
Jun 25, 2018
recommend Tim Kaup as an outstanding agent and one that you can trust explicitly!
When I decided to put my house up for sale, I knew that WC Real estate was the company I would deal with. Then I chose Tim Kaup as my agent. It was a great choice. Tim was professional, very easy to work with and always available to take my calls. My house sold in less than 24 hours. That was amazing! Tim represented me well. I appreciate all of his work on my behalf. I have and will continue to recommend WC Real Estate and most certainly Tim Kaup as an outstanding agent and one that you can trust explicitly.
Jun 14, 2018
Great Agent!!
Korene was great to work with. She meant with me on a Saturday morning to submit an offer for a lot I was looking to purchase. Later she helped move the closing date up so I could close sooner. She's very knowable about the WC real estate market and i'll be using her in the future. Thanks Korene!!