Our Realtors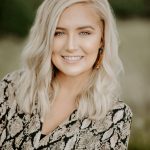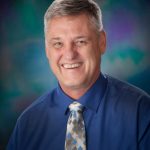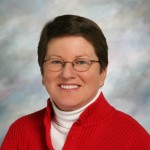 License : Nebraska and Iowa
Phone : (402) 533-3807

View Details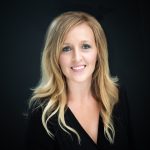 License : Nebraska and Iowa
Phone : (402) 657-9656

View Details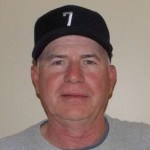 Aug 20, 2019
Niki sold my acreage in less than a week, great experience!
Niki sold my acreage in less than a week, great experience! Great communication and advice. Would definitely recommend her to anyone I know.
Aug 15, 2019
Korene was extremely helpful in selling my mother's home. Very honest and knowledgeable and gave advice on what items needed to be fixed before selling. As we live out of town, she was willing to meet with contractors for us. Got full price and it sold in less than 2 days! Definitely would recommend her to others.
Aug 8, 2019
Ashley Kruse was AMAZING!
Ashley Kruse was amazing to work with! We had our house listed with two other realtors before Ashley and she is the one who made it happen. she did way more work than what was expected of her and was so easy to make work with even though we were out of state.
Jul 26, 2019
I can't thank Charise Timperley enough for finding my new home.
I can't thank Charise Timperley enough for finding my new home. She is always friendly, responsive, and professional. Charise listened to what I was looking for in a home and found it! She kept me informed of the details of the purchase of the home at all times and was quick to have the inspections scheduled.She was a pleasure to work with and I would recommend her to all looking for a real estate agent.Susie L. - Omaha
Jul 6, 2019
Korene was the best agent anyone could have had, everything worked out great, I would refer her to any one looking to buy or sell.
May 14, 2019
Charise SOLD our house!
Our realtor, Charise is an exceptional worker.  She went to great lengths to see that we were informed of every aspect  involved in selling our house.  She worked tirelessly to achieve that goal.  She sold our house!
Apr 2, 2019
Professional & Compassionate
Over a year ago we talked to Tim about the sale of our Arlington acreage and the purchase of a home in the town of Arlington. In February, 2019 Tim notified us that a duplex was being listed and possible interest in our acreage. Tim handled the purchase of the duplex and sale of the acreage in three days. During this time my husband was hospitalized and in rehab for the month of February. Tim went above and beyond during this stressful time. We can't thank him enough for his service as an agent and friend.
Mar 28, 2019
Great to Work With
Ashley was really great to work with. We had a situation where we were out of town for most of the sales and closing process. In fact, while my wife has met her - I have yet to meet her in person.She regularly kept us informed of interest & showings; she was pleasant and professional at all times; and the closing was a breeze. I highly recommend working with Ashley.
Mar 26, 2019
Tim Smith
Tim worked real hard with us and was always available to help make the sale. He promptly took care of necessary details. Jane & I were happy with the service.
Mar 11, 2019
Ashley Did An Amazing Job
I just worked with Ashley as the lender on a home in Fremont. We had some appraisal issues (some times that happens) and Ashley helped me work through it all while being super polite. I really appreciate that when issues like that pop up. I would highly recommend Ashley if you are buying or selling your home.